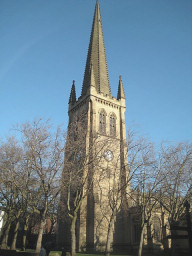 Established in 2007 by Gary Marples, Suisoft is an independant software development company based near the city of Wakefield, United Kingdom.

Suisoft develops all kinds of software for consumers and companies, including databases, websites, utilities and games.


If you're wondering where the name Suisoft (pronounced Soo-i-soft) came from, it is related to the founder's love of Chinese food. The name of the dish Chop Suey (alternatively spelled Chop Sui, Shap Sui or Za Sui) means 'Mixed Pieces' which is a pretty good culinary metaphor for Suisoft's variety of software. The China Express in East Ardsley is highly recommended.


If you have a question or would like leave comments, please drop a message into the Suisoft mailbox here.